ISM, Construction spending, Bank loans, HK chart, Headlines, CEO departures
Another one of those brief moves up after the long slide seems to be reversing:
The ISM Manufacturing PMI for the US declined to 50.1 in February of 2020 from 50.9 in January and below market expectations of 50.5. New orders contracted (49.8 from 52), production slowed (50.3 from 54.3) and both employment (46.9 from 46.6) and inventories (46.5 from 48.8) continued to fall. Also, price pressures declined (45.9 from 53.3). Global supply chains are impacting most, if not all, of the manufacturing industry sectors.
Construction spending mover up a bit, but that was January with its warmer than average weather immediately after rates fell and pre virus. And note similar moves up in prior cycles:

Commercial and industrial loan growth remains depressed at near 0: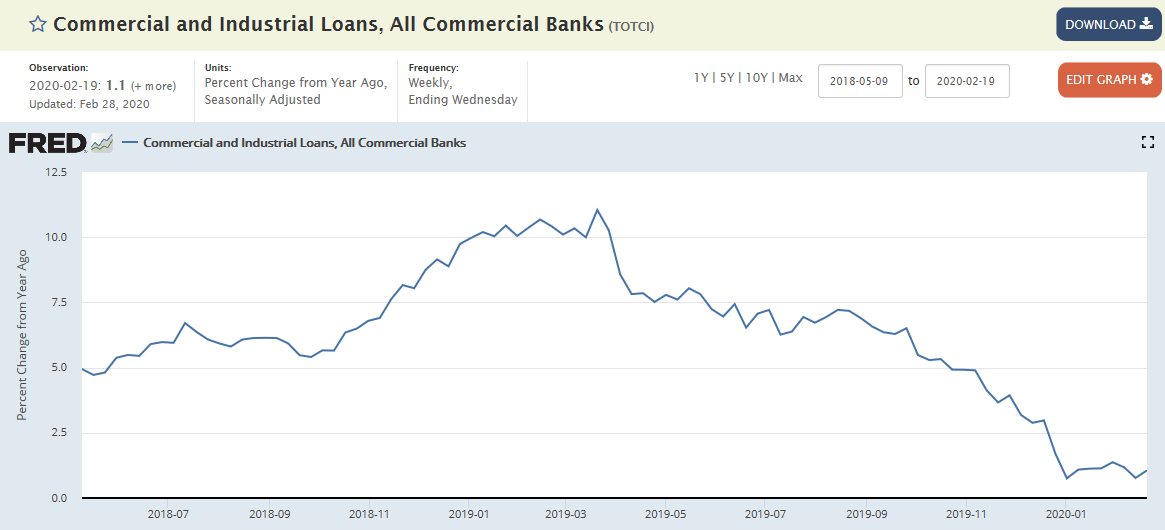 Glimpse into China:

Headline snapshot:

Not a good sign: