Tariffs taking their toll and no end in sight as global deceleration continues for both goods and services.
These surveys are up a bit this month but still very low and too soon to suggest a reversal:
Note how this blipped up last month but then resumed the downtrend:

Deceleration resumes after a small blip up last month: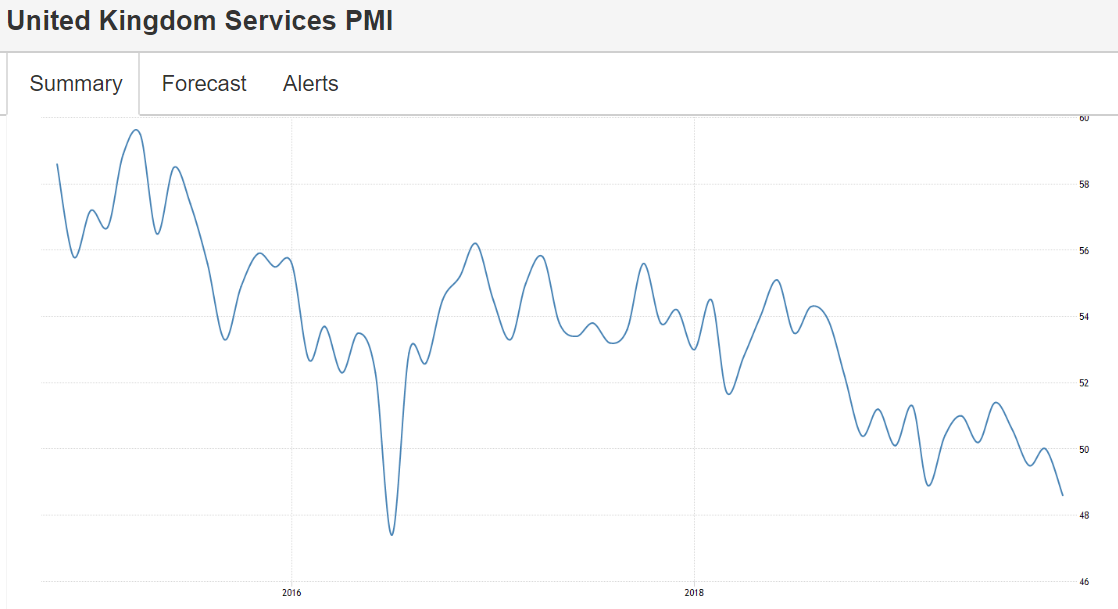 The IHS Markit Germany Composite PMI increased to 49.2 in November 2019 from 48.9 in the previous month and below market expectations of 49.4, preliminary estimates showed. Still, it is the third consecutive month of contraction in the private sector, as manufacturing output continued to shrink and services activity growth slowed to a 38-month low. New orders went down for the fifth straight month while exports orders decreased at softer pace. Job creation was virtually unchanged after falling in October for the first time in six years. Also, lower backlogs of work were reported for the thirteenth month running. In terms of prices, output charge inflation was modest, staying close to October's 38-month low. Meanwhile, expectations towards output in the next 12 months turned positive for the first time in four months.