Nice headline, but charts looking like it's just a 'volatility' in a down trend:
Durable Goods Orders

Highlights
The factory sector bounced back strongly in January, indicated first by last week's industrial production report and now by durable goods orders which are up a very strong 4.9 percent. Aircraft did add to the gain but when excluding transportation equipment, durable orders still rose 1.8 percent. And core capital goods orders, which had been weakening, bounced back strongly with a 3.9 percent gain.

Machinery posted big gains in the month especially for new orders as did computers and fabricated metals. Motor vehicles showed strength in both orders and shipments.

Total shipments jumped 1.9 percent in the month, though shipments of core capital goods, held down by prior weakness in orders, fell 0.4 percent to open the first quarter on a down note. But a positive in the report is a 0.1 percent dip in inventories which, together with the rise in shipments, pulls down the inventory-to-shipments ratio to a leaner 1.64 from 1.67. And unfilled orders, after contracting sharply in December, inched 0.1 percent ahead in January.

This report is healthy but January's strength may prove to be a one-hit wonder for a sector that is getting hurt by weak exports and perhaps by slowing domestic demand. Early indications on February's factory conditions have been uniformly disappointing including Monday's manufacturing PMI and Tuesday's report from the Richmond Fed.
First, they aren't even back to 2008 levels yet.
Second, the latest move up doesn't even reverse the last move down.
Third, still looks to be trending down to me:


Again, absolute levels of orders for consumer goods remain depressed, even with the lower oil prices:


Not good:


Bad and worse than expected:
Kansas City Fed Manufacturing Index


By John Carney

Feb 23 (WSJ) — Why isn't mortgage debt growing? Lots of people would like to blame the banks for holding lending standards too tight. The banks often blame the regulators–for making them hold standards too tight. But it turns out that it may just be the fault of homeowners. They're just paying down their mortgages far more than in the past. The latest report on household debt from the New York Fed shows that mortgage debt–the largest category of household debt– has been more or less flat since 2012. This is all the more surprising because home prices have been recovering at a brisk pace in recent years.
So it seems IMF (and Fed) forecasting hasn't been so good…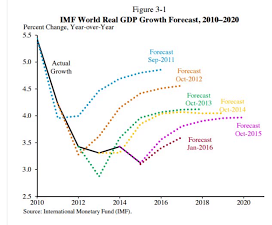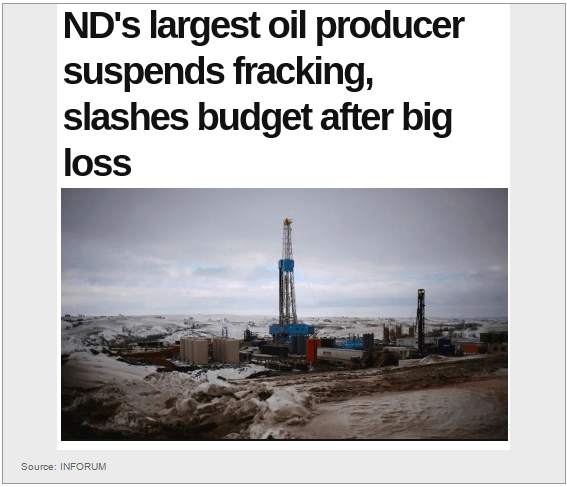 The article above refers to Whiting Petroleum Corp whose shares are below $4 after exceeding $90 in the summer of 2014. The market cheered the firm's decision to preserve capital rather than pump at a loss. Shares jumped 7% after hours.