Week 47 of 2015 shows same week total rail traffic (from same week one year ago) declined according to the Association of American Railroads (AAR) traffic data. Intermodal traffic contracted year-over-year, which accounts for approximately half of movements and weekly railcar counts continued in contraction. The 52 week rolling average contraction is continuing to grow. Rail counts for the month of Novembers showed a significant contraction.
Looks like the growth in car loans has been slowing?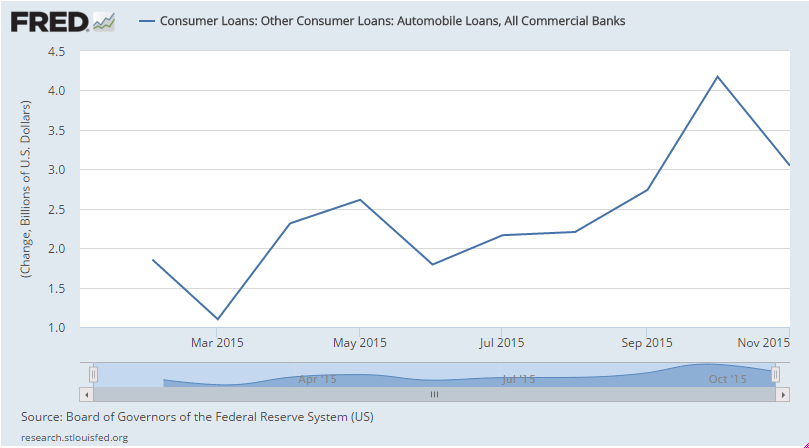 Same here?


Real estate loan growth has been moving up even as total loan growth has not.
Perhaps banks are increasingly demanding real estate as collateral from borrowers:

Consumer loan growth has also increased a bit even as total loan grow has not:


So this is interesting- looks like approximately 4 million people who were not considered in the labor force, and therefore not counted as unemployed, have been getting jobs every month…


And also each month over 4 million people have left their jobs and left the labor force and are therefore not considered unemployed: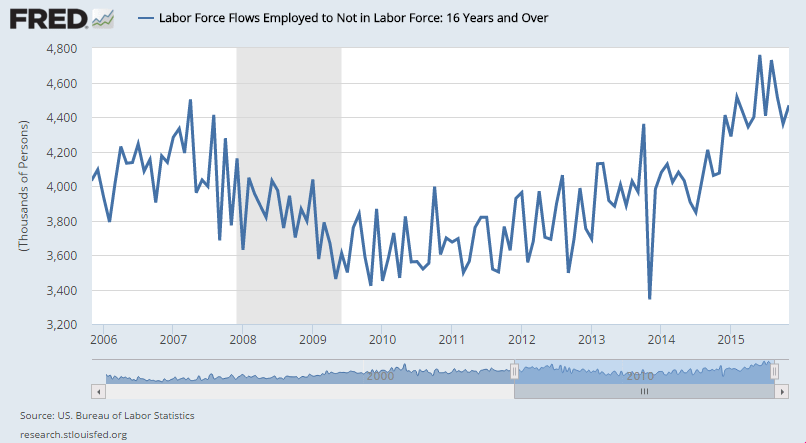 Lower growth of state and local govt tax receipts indicates lower growth of private sector spending as well as lower growth of state and local spending, which has already been low: