Reinforces the mainstream narrative of the moment:
The Fed will keep rates low, getting 'behind the curve' and causing a run away economy.
My narrative remains that the 0 rate policy is deflationary and also keeps a lid on growth.
The 'surge' in total starts, which remain pretty much at the lows of prior recessions (see charts which are not population adjusted), was in multi family, which is ok, but units tend to be smaller and a lot less expensive than single family, and total expense is what counts for GDP/employement/etc. And it all remains a much lower % of GDP than in prior cycles:
Housing Starts



Highlights
Housing may be making a comeback with the labor market improving and awareness that the Fed is cutting back on mortgage-backed securities-meaning a pending rise in mortgage rates.

Housing starts for July jumped to an annualized pace of 1.093 million units-up from 0.945 million units the prior month. The latest number well topped expectations for 0.963 million units. July was up a sharp 15.7 percent (monthly), after dipping 4.0 percent in June.



Strength was led by the multifamily component which surged 28.9 percent after a 3.1 percent decline in June.

But the single-family component showed health with an 8.3 percent rebound after falling 4.4 percent in June.

According to building permits, momentum is building-but largely for the multifamily component. Permits jumped a monthly 8.1 percent to an annualized pace of 1.052 million units. For July,

the multifamily component gained 21.5 percent while the single-family component edged up 0.9 percent.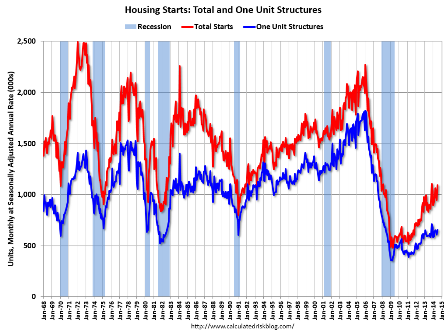 Full size image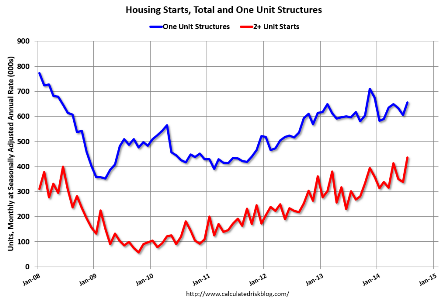 Full size image
Consumer Price Index