The global collapse continues unabated:

Highlights

An emphatically weak set of durable goods headlines for September raises the alarm for the health of the manufacturing sector while unexpectedly substantial contraction in capital goods orders deepens specific questions on the outlook for business investment. Durable goods orders fell a monthly 1.1 percent in September, on its face significantly weak but roughly near expectations in contrast to ex-transportation orders which fell 0.3 percent to just make the bottom end of Econoday's consensus range. Well below the bottom of expectations is a 0.5 percent drop in core capital goods orders (nondefense ex-aircraft), one intensified by a downward revision to August which now shows a 0.6 percent monthly decline that followed no better than no change in July.

Turning back to the headline, an 11.8 percent decline in commercial aircraft is a key negative for September but no surprise for a component, reflecting the Boeing 737 Max grounding, that has been struggling badly this year. Reflecting the GM auto strike is 1.6 percent decline in motor vehicle orders and a 1.5 percent decline in related shipments.

Breaking down capital goods orders, weakness appears to be concentrated in fabrications, down 1.5 percent in the month, and computers which fell 0.9 percent. Machinery actually rose 0.2 percent in the month but benefited from an easy comparison following 0.3 percent and 1.0 percent declines in the prior two months. Communications equipment, like machinery, also rose in September but following steep declines in prior months.

Shipments for core capital goods fell 0.7 percent in September following no change in August and another 0.7 percent decline in July. These three results will be part of the third-quarter GDP mix for nonresidential investment, a component that may well be on a descent and one the Federal Reserve may well tie to weakening global demand for high-end US goods. Today's results increase the force of those on the FOMC who are pushing for continued rate cuts, including perhaps at next week's meeting.

Other readings of note include another weak showing for total unfilled orders, at no change, and a 0.4 percent dip for total shipments that follows declines in both August and July. Likely reflecting weakness in shipments is a sharp and perhaps unwanted build in total inventories of 0.5 percent in September.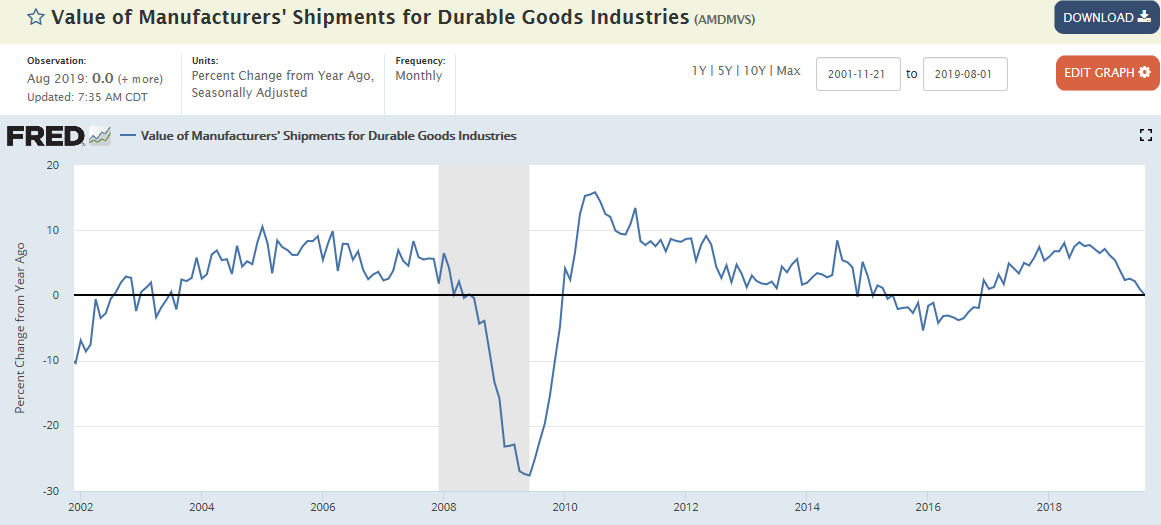 Up a bit for the month but the trend still looking lower: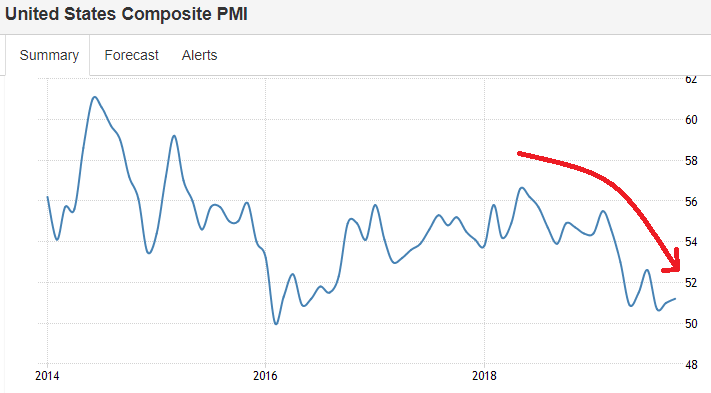 Deep into contraction: