The change in total nonfarm payroll employment for June was revised down from +248,000 to +208,000, and the change for July was revised down from +157,000 to +147,000. With these revisions, employment gains in June and July combined were 50,000 less than previously reported.

Read more at https://www.calculatedriskblog.com/#eVuYdeqRRy7O1pt6.99

Looks like the private sector credit 'burst' has run it's course and the downtrend is resuming?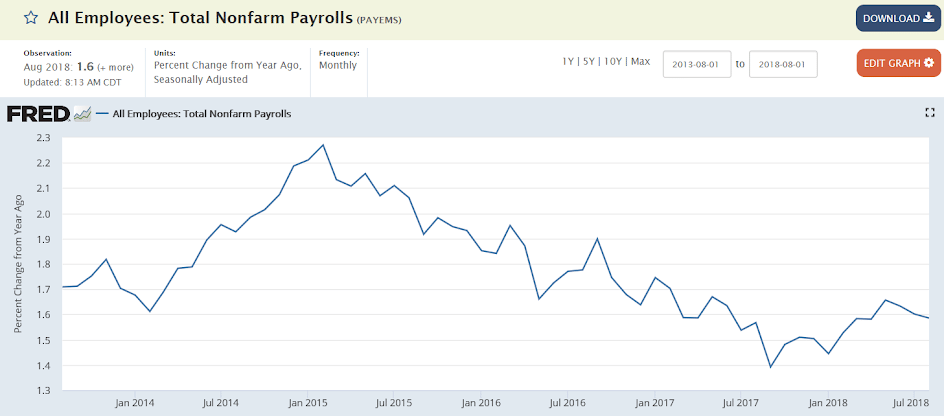 4.6 million people who weren't considered to be in the labor force took jobs last month:

This is not adjusted for inflation:
Rental markets slowing: