This is now a forecast for Friday's payroll number, and note from the chart that it's been diverging all year. Seems there's some kind of error in their forecasting methodology?
Highlights

ADP sees a very strong employment report coming out on Friday, estimating a 234,000 rise in private payrolls. ADP has been running above actual government data which is reflected in the difference in Econoday's consensus calls for each, at 195,000 for today's ADP report and 172,000 for Friday's report. But the bottom line is that ADP, however hit and miss this report can be, sees significant strength for the January employment report.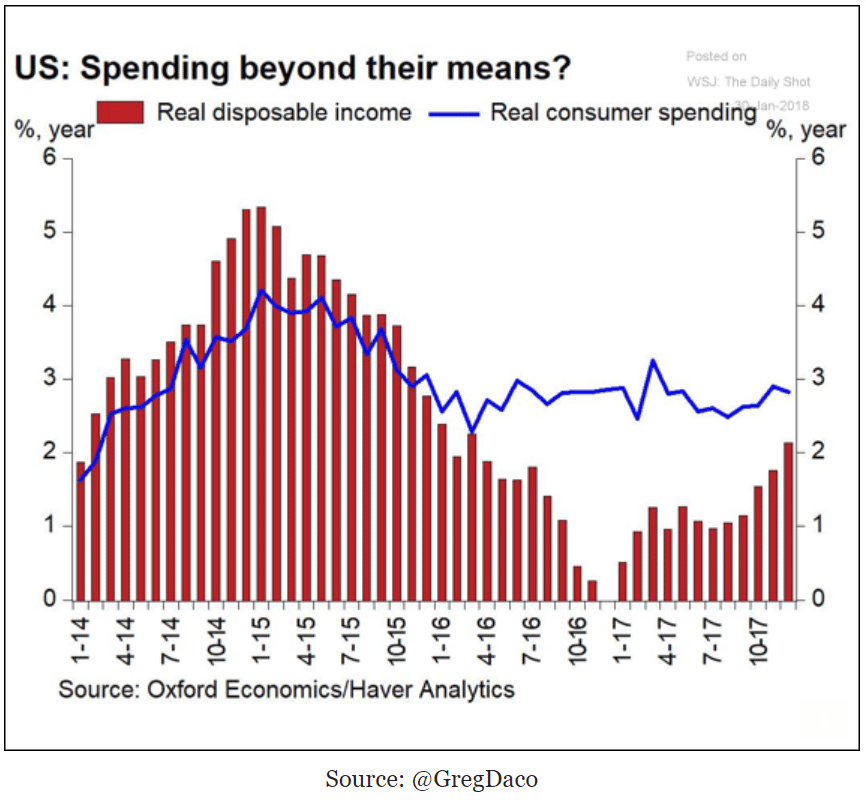 Highlights

Existing home sales, the result of very tight supply, have been flat though today's pending home sales index, up an as-expected 0.5 percent in December, does point to improvement ahead.

The South is by far the biggest region in resale activity and pending sales rose 2.6 percent in the month for what is still a moderate 4.0 percent year-on-year rate. Sales in the West rose 1.5 percent in the month but are down a yearly 3.1 percent. Sales in the Northeast and Midwest were down in the month and flat to slightly negative on the year.

Overall pending sales are up only 0.5 percent from December 2016 (same rate as the monthly gain), quite a contrast to new home sales which rose 14 percent last year. Still, today's report is a positive for resales where imbalance, that is lack of homes on the market, has been a striking feature.
Another view of what was posted previously: