Trumped up expectations have now entirely faded and the general weakening of housing data is in line with the deceleration of bank mortgage lending:

Highlights

Home builders are less exuberant as the housing market index fell to a weaker-than-expected 64 in July. This is the lowest reading since November last year. The report cites the effects of high lumber costs on home builders but the decline in this index joins a run of moderation in other housing data.

Slowing is evenly divided among the 3 components. Future sales still lead at 73 with present sales at 70. But traffic, at 48, is below breakeven 50 for the 2nd month in a row. Regionally, the West remains the strongest for homebuilders followed by the Midwest and South and the Northeast far behind.

Today's report does not point to improvement for tomorrow's housing starts and permits data which are nevertheless expected to improve from prior weakness. Mortgage rates remain low but they haven't been giving housing much of a push.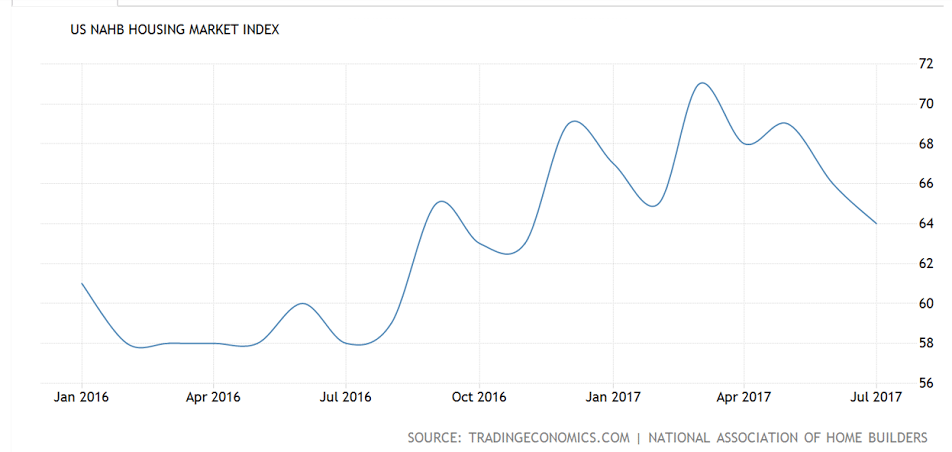 some anecdotal support for the bank lending collapse story: