Chain store sales, Saudi output and pricing, Publication notice
More weak hard data:
Highlights

Chain stores are reporting mostly lower sales rates in January than December, in line with Redbook data and hinting at possible trouble for the ex-auto ex-gas reading of the January retail sales report. Looking at the total retail sales report, unit auto sales proved very soft compared to December (data released yesterday) though gasoline stations likely got a January lift from a moderate increase in prices. Yet gasoline makes up only a small part of retail sales which on net, and despite very strong readings for consumer confidence, look to have underperformed during January.
Saudi output down, maybe due to a net drop in residual demand globally as new production came online: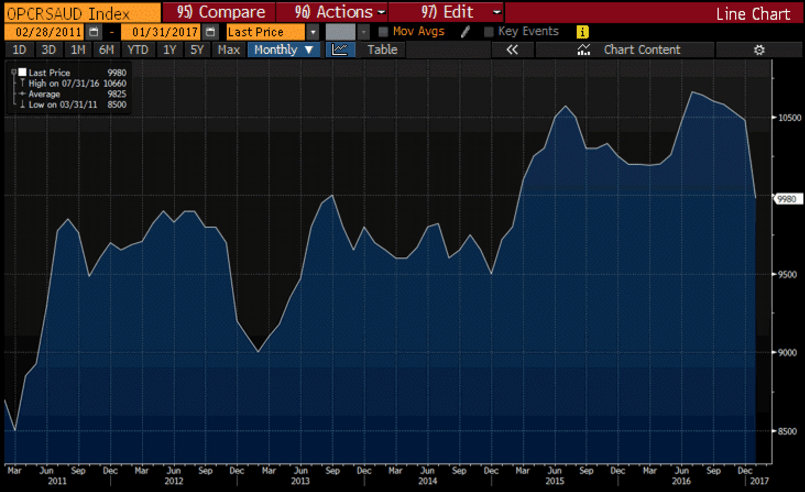 Looks like Saudi policy is now to push prices higher: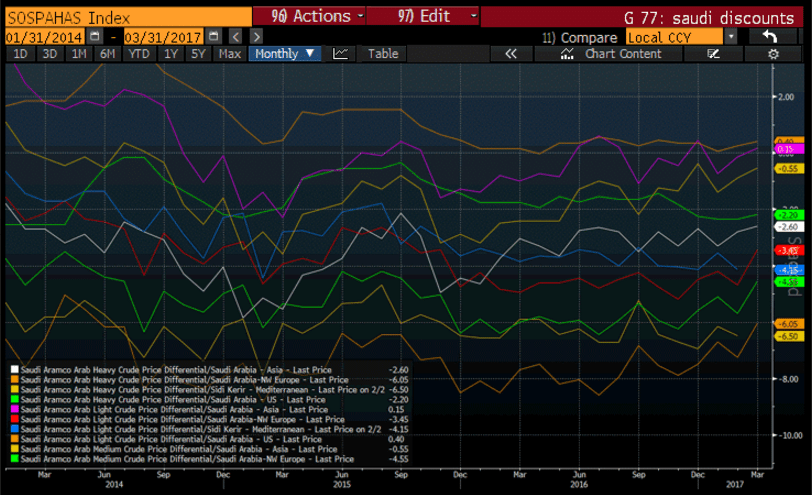 'Maximizing Currency Stability in a Market Economy' that I co authored with Professor Damiano Silipo is now posted online. This could be the first time an 'MMT' author has been published in a 'mainstream' economics journal? The download costs $35- can't say it's worth anywhere near that much… ;)
We are pleased to inform you that the final corrections to your proofs have been made. Further corrections are no longer possible. Your article is now published online at: