Look at how many more new applications there used to be when rates were double where they are now:

Just an fyi, his logic makes no sense to me whatsoever:
Fed's Williams says U.S. economy in good shape, wants rate hike (Reuters) It "makes sense to get back to a pace of gradual rate increases, preferably sooner rather than later," San Francisco Fed President John Williams said. Targeting low inflation, as the Fed and many other central banks currently do, simply will not work well in a world where economic growth and interest rates are likely to be persistently lower than they were in the era before the Great Recession, he said. A low inflation target, he said, gives the Fed too small a buffer to fend off future shocks. The Fed could raise its 2 percent inflation target to 3 percent or even 4 percent, or shift away from inflation targeting altogether and instead target a nominal level of national economic output, Williams said. "Time is not on our side," Williams said.
One day it seems ok, next day not so good:
German industry output posts steepest drop in almost two years (Reuters) German industrial production unexpectedly fell in July. Industrial output fell by 1.5 percent on the month, data from the Economy Ministry showed. "Companies in the industry sector continue to adopt a wait and see approach because of sluggishness in the global export markets," the Economy Ministry said in a statement. A 1.8 percent rise in output in the construction sector and an surge of 2.6 percent in energy output were not enough to offset a 2.3 percent fall in manufacturing. The June reading was revised up to a rise of 1.1 percent from a previously reported rise of 0.8 percent.

Eurozone Investment Spending Stalls in Second Quarter (WSJ) Eurostat confirmed that in the three months to June, the combined GDP of the eurozone's 19 members increased by 0.3% from the first quarter of 2016, and by 1.6% from the second quarter of 2015. The statistics agency also released details of the pattern of growth for the first time, and they showed that investment spending was unchanged on the quarter, having grown by 0.4% in the three months to March, and 1.4% in the three months to December. Consumer spending increased by just 0.2% in the three months to June, while government spending rose by just 0.1%, having jumped by 0.6% in each of the two previous quarters.

U.K. Manufacturing Shrinks Most in a Year After Brexit Vote (Bloomberg) Output fell 0.9 percent from June, far exceeding the 0.3 percent decline forecast in a Bloomberg survey, Office for National Statistics data show. Total industrial production rose 0.1 percent, thanks to a jump in oil and gas output. Nine of 13 manufacturing sectors saw output decline in July, led by pharmaceuticals and transport equipment, the ONS said. Overall production in July was boosted by a 5.6 percent increase in oil and gas extraction along with higher output at utilities. Industrial production rose 2.1 percent from a year earlier, with manufacturing gaining 0.8 percent.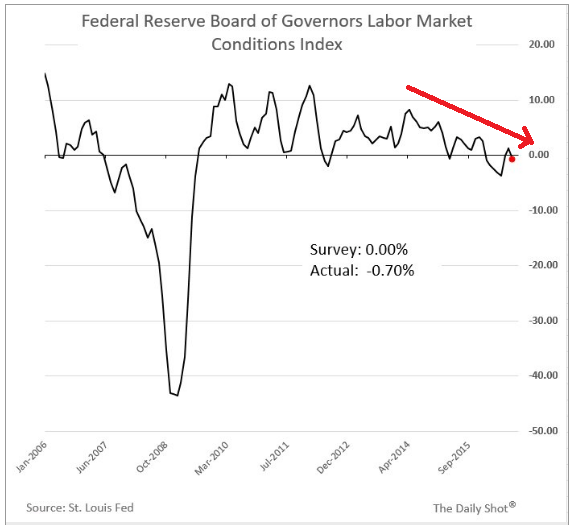 Highlights

Growth in Markit Economic's U.S. service sector sample remains limited, at 51.0 for the final August reading vs 50.9 for the August flash and 51.4 for July. New orders slowed in the month as did business activity with employment gains slowing to the weakest level since December 2014. The report continues to cite weakness in client demand and uncertainty over the presidential election as negatives. Price readings are muted. A positive, however, is relative strength in the 12-month outlook which continues to rise from a survey low in June. The results underscore the risk of second-half weakness for the bulk of the U.S. economy, as likewise indicated by yesterday's ISM non-manufacturing report where headline growth came in at a cycle low.