Continued recessionary type weakness: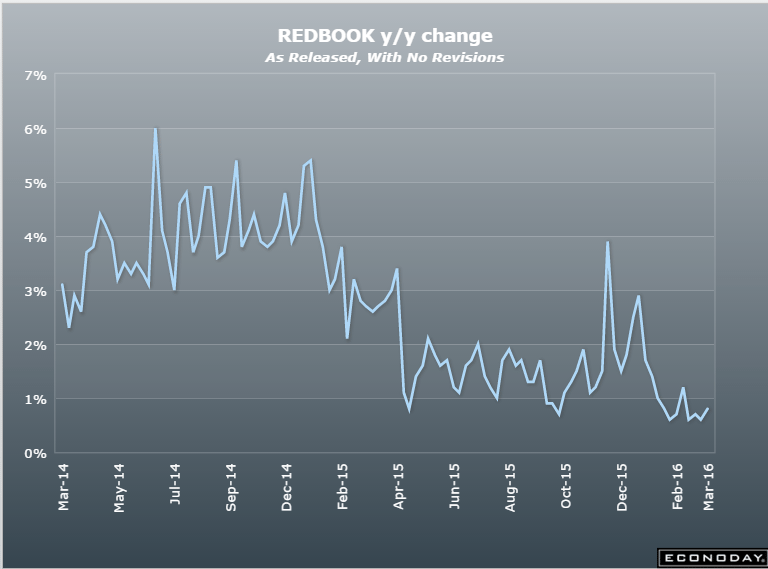 These are relatively small changes and not quality adjusted:


Nice move up! Could just be lots of firms seeing slight improvement after a larger dip:
A bit worse than expected:
PMI Manufacturing Index Flash


Highlights
Early indications on March's factory activity were positive in both the Empire State and Philly Fed reports, but not from the manufacturing PMI flash which, at 51.4 vs a final 51.3 in February and a February flash of 51.0, points to no significant pickup.

Respondents in the sample continue to report declining demand for energy equipment, the result of low oil prices, and subdued demand for exports, the result of weak global demand tied with the strength of the dollar. A drop in pre-production inventories is a key negative in the report, hinting at a weakening outlook for future business. Destocking is also underway for finished goods which are also on the decline. Production in this sample is near its weakest pace of the last 2-1/2 years. Another negative is a drop in selling prices, only the second of the last 3-1/2 years. On the positive side, both new orders and employment, though soft by recent standards, continue to expand.