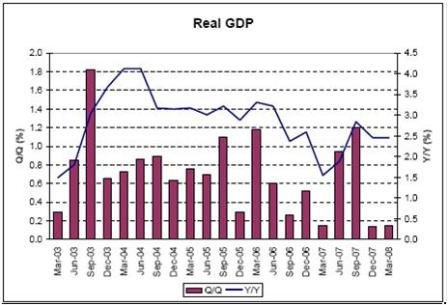 Hard to see any recession here, and the consensus is for Q1 to be revised up to 0.9%, bringing year over year up to 2.8%.
I also think the estimates of the effects of the fiscal package are on the low side.
Income and spending continue to chug along, ahead of core but not headline 'inflation'.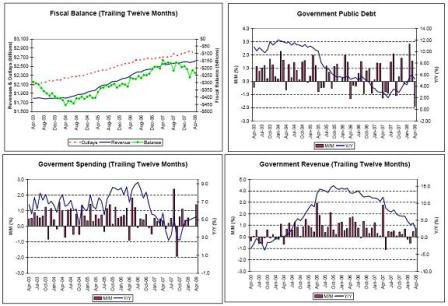 Still moving higher.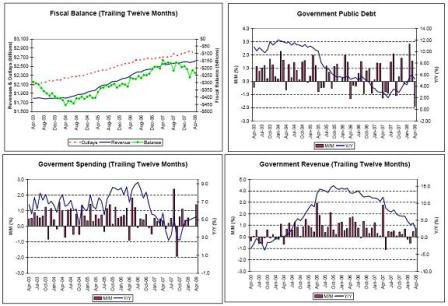 Fiscal rebates now kicking, with other government spending on the rise as well – should be a decent Q2 and better Q3.
And revenues seems to be holding up also indicating no recession yet.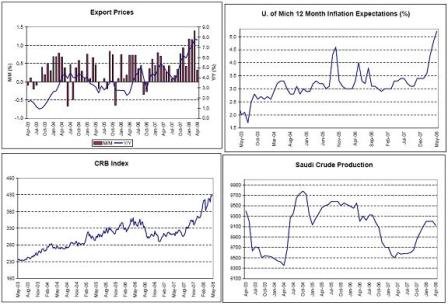 While headline CPI took a slight breather due to seasonal factors, the drivers of the current bout of inflation continue without let up, as crude oil touches $135 and the USD fall resumes.
Saudi crude output remains above 9 million bpd, indicating world demand is holding at the higher prices.
Booming exports and export prices work in tandem.
Inflation expectations have alarmed the FOMC with recent speeches indicating there will probably be no more rate cuts if inflation continues to escalate .