Rails, Trade, Chicago Fed, Dallas Fed
Deep contraction: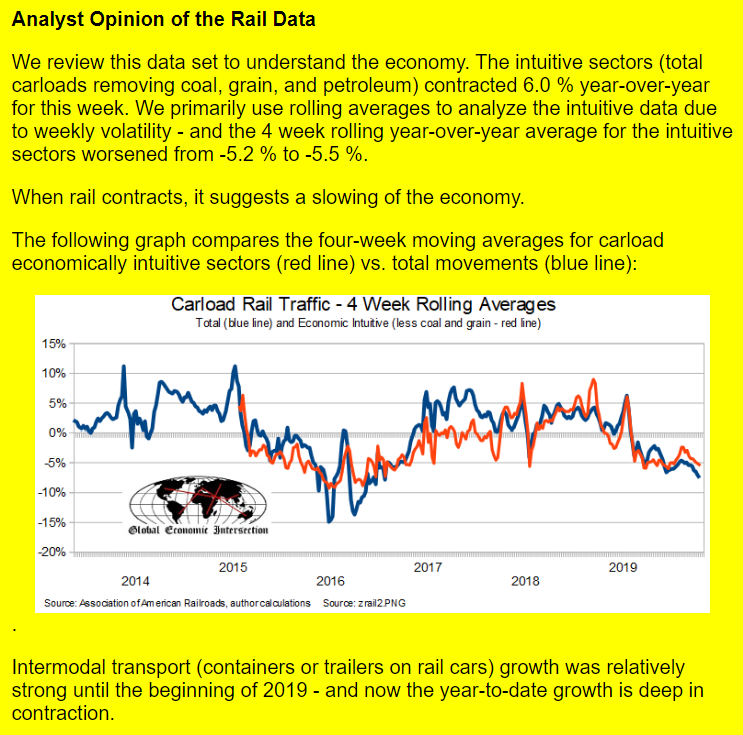 Highlights

The good news is that the trade deficit in goods narrowed sharply in September to a much lower-than-expected $70.4 billion, but the bad news is both exports and imports, in an indication of economic slowing, fell sharply. Exports dropped 1.6 percent in the month for year-on-year contraction of 3.0 percent, showing an oversized 12.6 percent monthly decline in foods, feeds & beverages that will raise talk of issues with China. Exports of autos were also down sharply, down 7.2 on the month in what may be tied in part to the GM strike which began mid-month September. Imports fell 2.3 percent on the month with this year-on-year decline at a steep 4.6 percent, with consumer goods falling 5.0 percent in the month and with capital goods down 2.3 percent and vehicles down 3.5 percent.

Imports are a negative for the GDP calculation and today's results, where the decline in imports outstrips the decline in exports, will give a lift to third-quarter GDP estimates (data to be posted this Wednesday). But more fundamentally the results speak of slowing US demand and will not be giving a lift to overall assessments of economic growth, whether domestic or international. Note that bilateral country data aren't broken out in the advance goods release but will be posted in next week's trade report that will include services.
Comfortably below 0: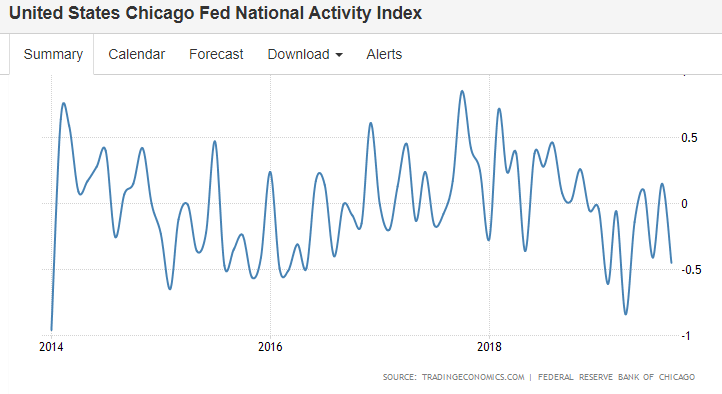 Also back in negative territory: