Bank lending, NYC new construction, GDP chart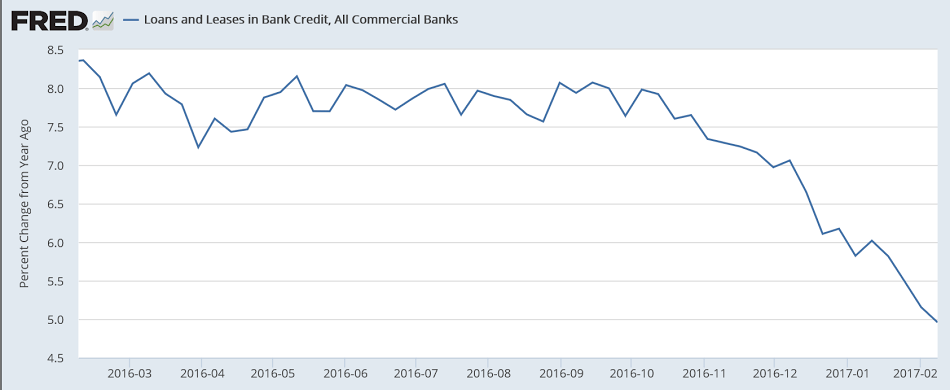 Manhattan condo market cracking, developers roll out big incentives

Manhattan saw rampant new construction since the recession, and thousands of new luxury units flooded the market, with stark consequences. The median sale price for new construction ended 2016 down 44 percent, compared with the end of 2015, according to a quarterly report from Miller Samuel for Douglas Elliman. Closed sales dropped 13 percent. Most worrisome, the supply of condos for sale rose a striking 34 percent.
Just my imagination or is there a tendency for govt. spending to go up a bit more during election years?
;)