Small business optimism, China autos, Household asset ratio
Still elevated vs before the election, but working its way down from the highs: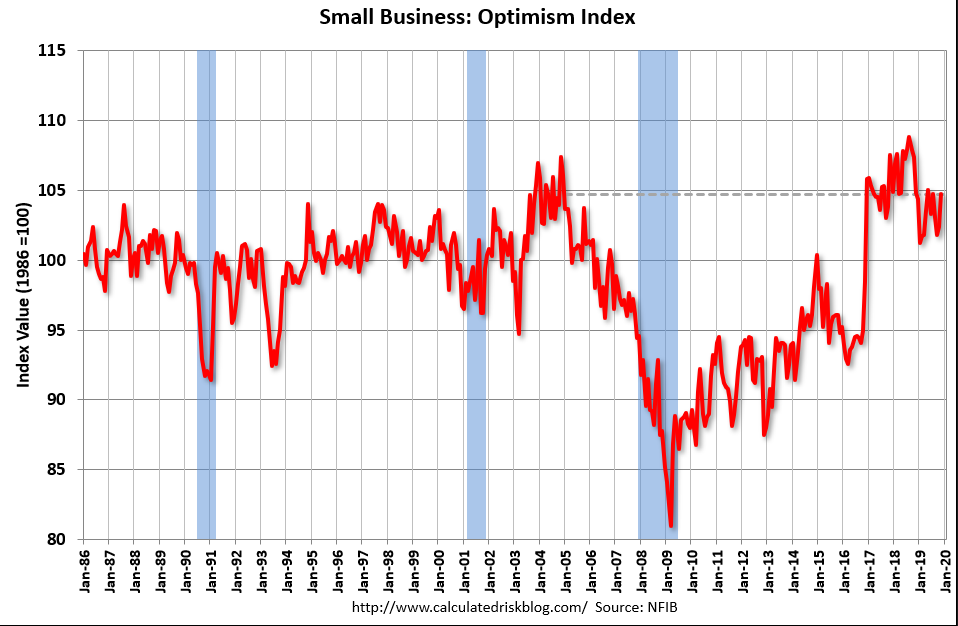 Vehicles sales in China dropped 3.6 percent from a year ago to 2.46 million units in November 2019, marking the 17th consecutive month of decline, as local governments accelerated changes to emission standards this year. Sales of new energy vehicles (NEVs), including plug-in hybrids, battery-only electric vehicles and those powered by hydrogen fuel cells, decreased for a fifth month in a row (-43.7 percent), after the government reduced incentives for purchases of such cars amid criticism that some firms have become overly reliant on the funds. China's car sales fell last year for the first time since the 1990s due to slowing economic growth and ongoing trade tensions with the US.
Interesting as income tends to be the fundamental support for asset values: