Car sales, Redbook retail sales, Mtg apps, ISM and Markit services index
A bit stronger than expected, but still trending lower, particularly adjusted for population:
Highlights

Unit sales of motor vehicle proved very strong in September, rising sharply to a 17.4 million annualized rate from 16.6 million in August. This points to a sharp rise in dollar sales of motor vehicles for the September retail sales report which in prior months had been flat. Note that some of the month's gain may reflect replacement demand tied to Hurricane Florence which struck the Carolinas at mid-month. Sales of domestic-made vehicles rose to a 13.3 million rate from 13.0 million in August.

Same store sales growth has been increasing. As stores are being shut down those remaining open benefit:

Not showing any signs of life yet: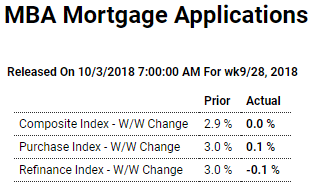 ISM is looking up suddenly. Might be just another post hurricane reading: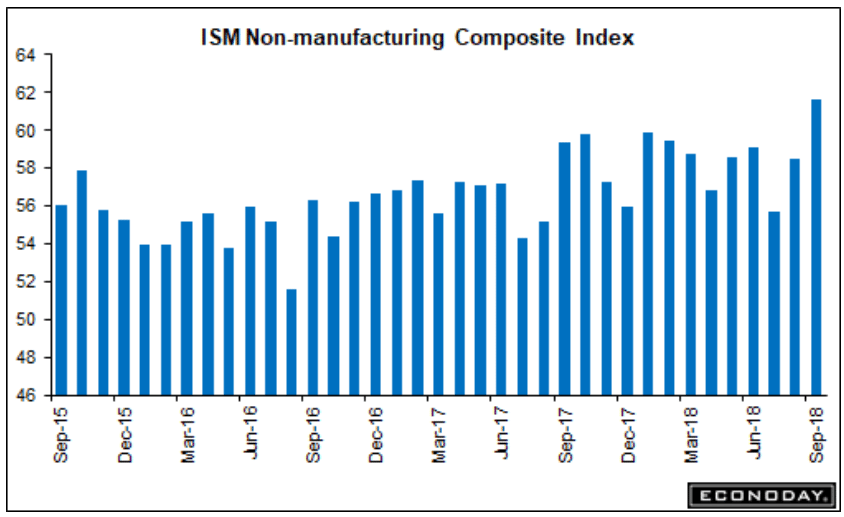 The markit PMI service index hit an 8 month low:

The ADP forecast for Friday's employment number was up from last month: