Personal income and spending, Pending home sales
The benchmark revisions were substantial and the data now paints a very different picture:
Highlights

Easing inflation pressure along with healthy consumer vital signs is the message from the personal income & outlays report for June. Both price indexes, the overall and the closely watched core rate which excludes food and energy, posted only marginal 0.1 percent gains in June with year-on-year rates favorable, at 2.2 percent overall and at 1.9 percent for the core, both unchanged from downwardly revised results in May. The movement in inflation is coming back toward the Fed's 2 percent target line, not away from it.

Personal income rose a useful 0.4 percent with the wages & salaries component also at 0.4 percent. The savings rate was shifted sharply higher in last week's benchmark GDP revisions in what is a very fundamental sign of health. The savings rate held unchanged in June at 6.8 percent.

The consumer didn't dip into savings to keep up spending which was a solid 0.4 percent with May revised sharply upwards, from an initial 0.2 percent gain to 0.5 percent. Spending on services rose 0.6 percent in June to offset what is a small disappointment in today's report which is no change in spending on durables.

The inflation readings in today's report are complemented by a little less pressure in the employment cost index which was also released this morning. Together, they ease the pressure on the Federal Reserve and may help to keep down any hawkish edge to Wednesday's FOMC statement.
The personal savings rate has been substantially revised to now show that the consumer has not been dipping into savings as previously indicated, removing that source of stress: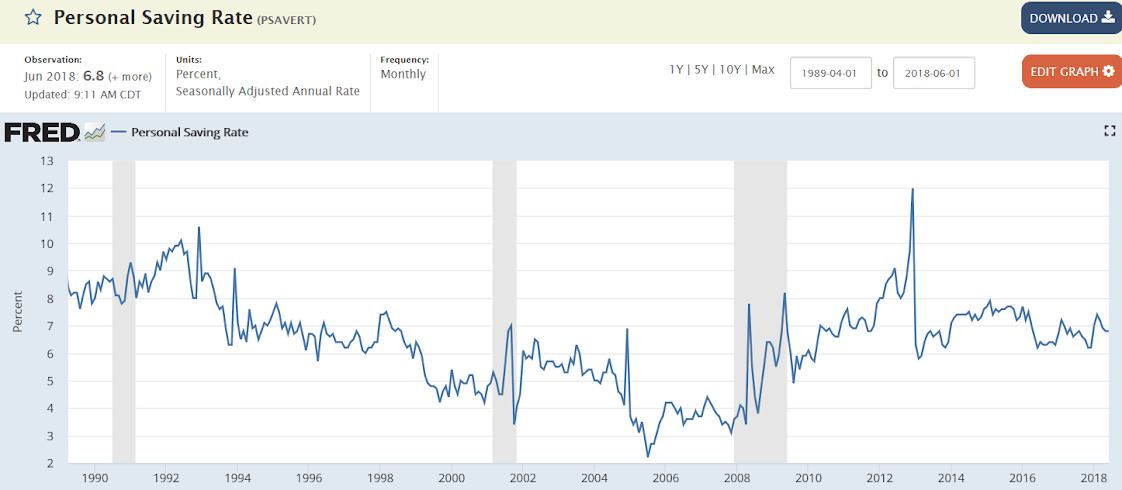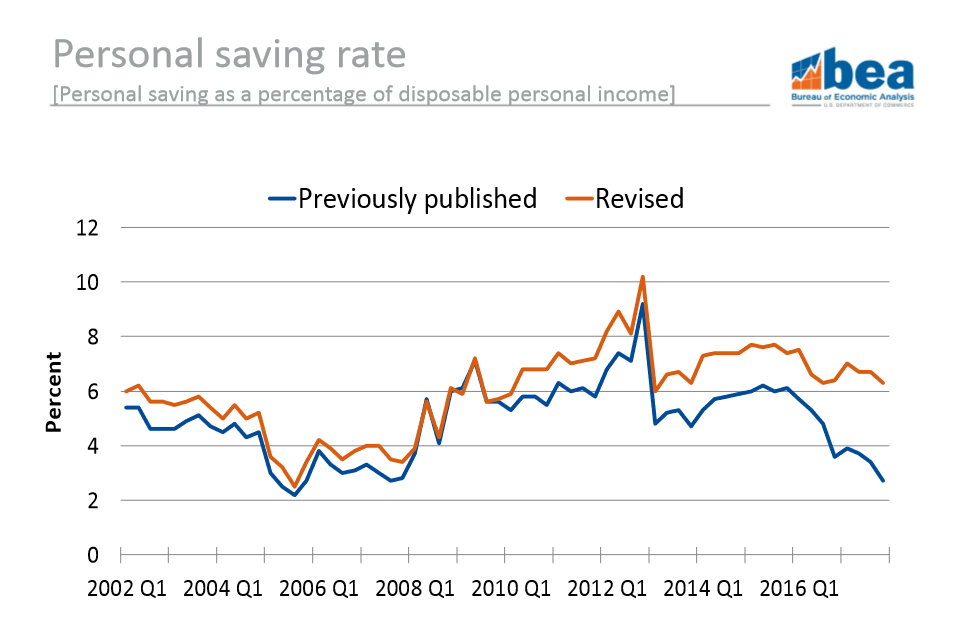 Nor is consumption growth decelerating as it was before the revisions: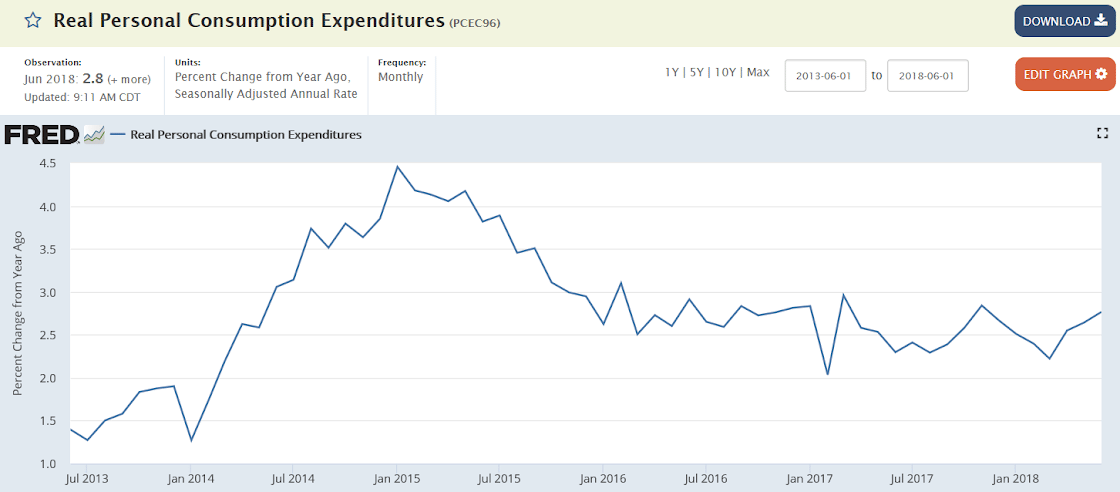 And the downward bend in the personal consumption curve has been revised away as well: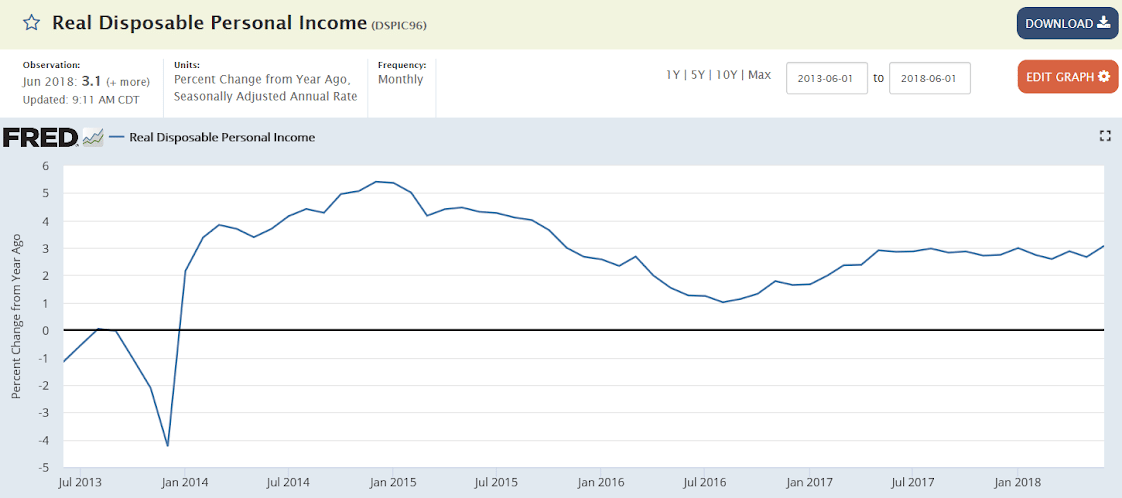 Serious upward revisions for 2017!
The National Association of Realtors (NAR) seasonally adjusted pending home sales index improved – yet the year-over-year contraction worsened. Our analysis shows continued worsening of growth.